Film nomads
Audiovisuele ervaringen met een twist
We are Nomads
Your guides on the creative journey
We are a network of freelancers. Creating content with an eye for advertisement and creativity at heart.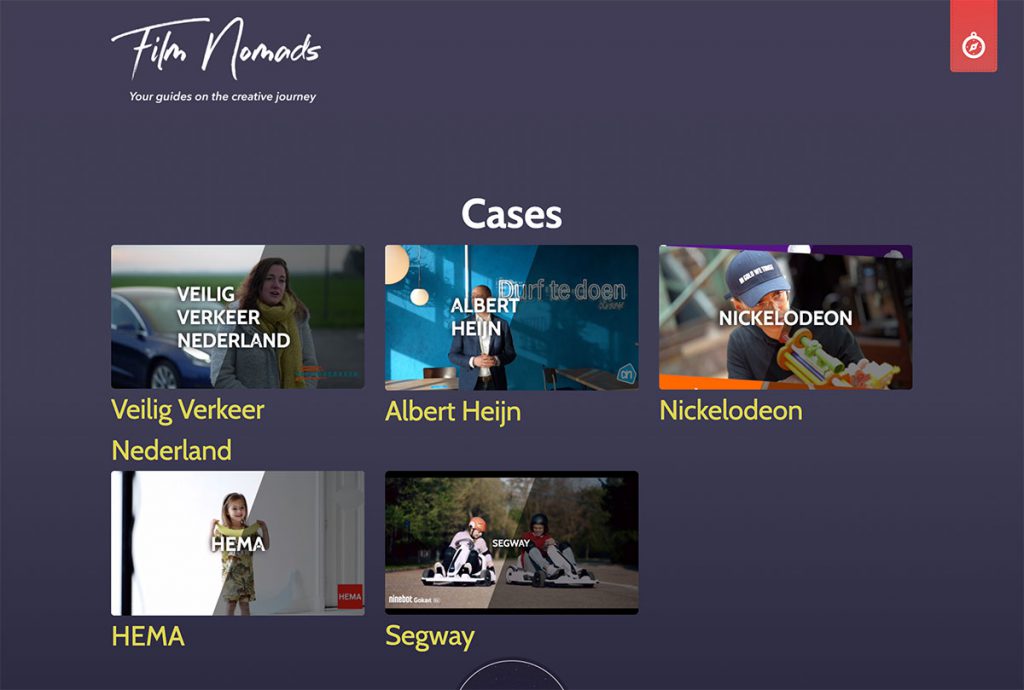 Website design
Uniek. In het oog springend. Vernieuwend. Dat waren de woorden die Film Nomads ons gaf voor het ontwerpen van de nieuwe website van Film Nomads. Met een flinke dosis energie en creativiteit gingen we aan de slag en ontwierpen we wat nu filmnomads.nl is geworden!
Website development
Wie wel eens maatwerk websites heeft ontwikkeld weet dat video een uitdaging kan zijn. Laadtijden gaan drastisch omhoog bij het gebruik van video. Door slim te ontwikkelen hebben wij Film Nomads toch maar even een 96/100 score gegeven!